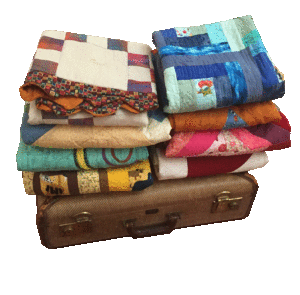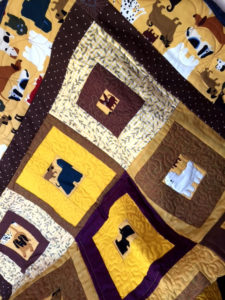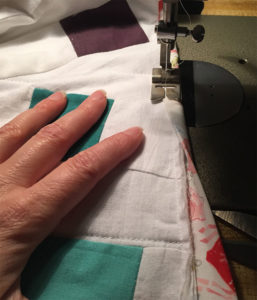 Sewing Traditions + Family + Community
Wee Welcome
Sewing Together 
Over the years many many friends and family have had babies and to welcome each I would make a quilt based in tradition but full of modern variations. Some of my favorite projects were made from collecting cloth, pitch in donations to make a group quilt, a tangible welcome from all of us. 
Currently I am developing these pieces into simple instructions so others can join in the fun of sewing up a unique gift for a new arrival. I started this collection but got stuck in the organization aspect. The problem was not the design or quilt instructions, rather socially, how a group forms and communicates. Thinking and writing about this got me way off in to the weeds  of hypothetical people and how they connect.
In January I dusted off my notes and at last understood why it stalled. I am a designer not a group organizer. Chances are you potential makers do know how to reach your people better than I can imagine.
Thankfully I release that piece and embrace treasured fabrics and quilts they turn into.  I plan to refine and edit the design instruction in the coming months and see if they inspire other people to want to sew together.  
Email me with your thoughts on:
Sewing Traditions + Family + Community